Event
Gallery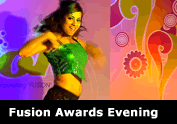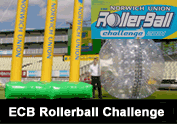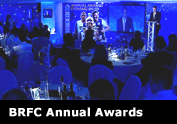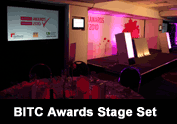 Event
Production
Making your event an occasion
With the production expertise behind popular network TV shows such as "The 8.15 From Manchester", "The Wetter the Better", "Disney Club" and the action sports series "Move It", it's little wonder that our event production skills are guaranteed to have audiences spellbound. And that experience can be applied to the staging and production of your special event, whether it's an Oscar style awards ceremony, a high-profile corporate presentation or an all-action team-building day.
Event production credits include the concept, realisation and live staging of the Norwich Union and Nat West Rollerball Challenges - with 5 metre high cricket stumps and 3 metre inflatable "Zorb" type balls - at cricket venues across the UK; the concept, realisation, video production and staging of the Blackburn Rovers Annual Awards Ceremony; and the video production and staging of The Blackburn with Darwen Partnership "Pat on the Back" Awards, The Business in the Community North West 2010 Awards, The NHS BwD Staff Awards, The North West Tourist Board Awards and The Fusion Awards, to name just a few.
With that level of experience, we can guarantee to make your event an occasion, leaving your audience with long lasting memories of something very special.